Proven worldwide since 1978 in over 75 countries
Extremely durable, energy efficient, and lightweight, the Roser – Stone Coated Steel Roofing System is perfect for new construction and re-roofing applications alike.  With more then four decades of experience, Roser has been tested in over 75 countries and installed in the most severe climates on the planet.
Industry Leading Performance:
50 Year Warranty

Class A Fire Rating

120 mph wind resistance

26 Gauge Steel

2.5″ Hailstone Warranty

1.4 Lbs per square foot

3M Color Palette

Superior Energy Efficiency

Sustainable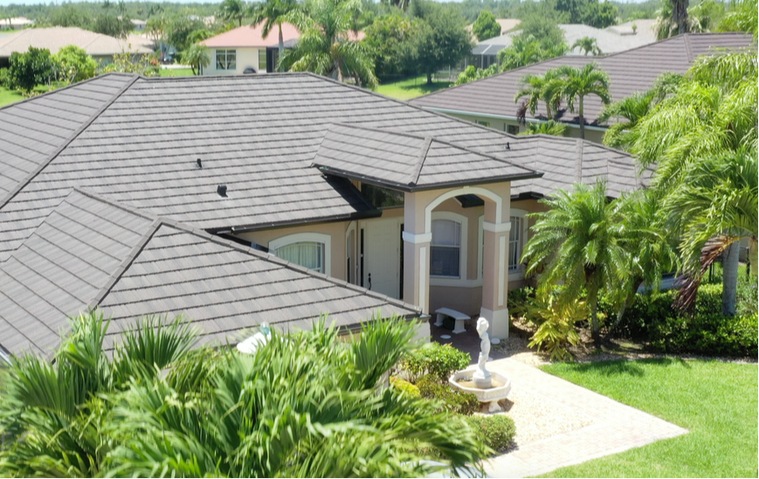 Tile
Roser Cleo Tile will imbue your home with a fresh, radiant appearance while leaving you in the comfort of protection that only a stone coated steel roof can offer.  The lightweight profile hides a durable steel core which can stand up to any climate.  Resistant to fire and hurricane force winds, the Cleo Tile gives a look of elegance and beauty while at the same time safeguarding your home from the elements.  While the Cleo Tile provides the look of finely crafted Spanish tile, it weighs only a fraction of the weight of concrete or clay tile and requires almost no maintenance.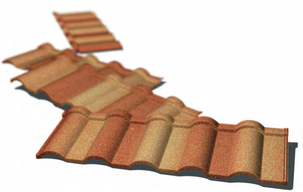 Shake
A true classic, the Roser Stone Wood Shake pairs the aesthetic beauty of the traditional wood shake with the low maintenance and exceptional performance of high strength steel.  Tested against the elements, Stone Wood Shake by Roser has been tempered against hurricanes, fires, hailstorms and earthquakes and has proven its durability and protection for your greatest investment: your home.  With only a fraction of the weight of stone, wood, or asphalt, a Stone Wood Shake roof will give you the classic beauty of wood while providing you with the strength of steel.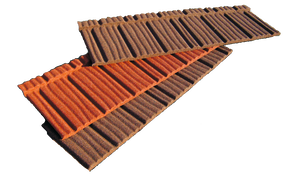 Shingle
The shingle profile is one of the most popular designs across the globe.  The Roser Piano Shingle borrows the finely detailed and bold appearance of heavy-weight asphalt shingles and leaves their disadvantages behind.  The Piano Shingle profile is engineered to protect in areas where strong winds, fires, and hailstorms  can damage your home.  Resistant to color fading, impact, and wind damage the Piano Shingle will provide your home with the kind of protection that only a stone coated steel roof can.

We Are The #1 Single Source Manufacturers
Representative Of Roofing Materials